THE BUSINESS OF HEALTHY, SUSTAINABLE, DELICIOUS FOOD CHOICES

Menus of Change: The Business of Healthy, Sustainable, Delicious Food Choices is an initiative developed by The Culinary Institute of America in collaboration with Harvard T.H. Chan School of Public Health. Together, the CIA and Harvard are working to create a long-term, practical vision for the integration of optimal nutrition and public health, environmental stewardship and restoration, and social responsibility concerns within the foodservice sector and beyond.
J Wright Design developed the design foundation around this initiative, centering around the Menus of Change Annual report.  This report serves as a "state of the plate" – a series of principals and guidance for chefs and food leaders to act upon. Infographics, charts, graphs, reports, and conference signage and banners round out the annual project. 
CLIENT
Culinary Institute of America  // Napa, California
Assignment
Brand Strategy, Graphic Development, Annual Report, Stage and Banner Design,  Infographics, Posters, Online media, Site Design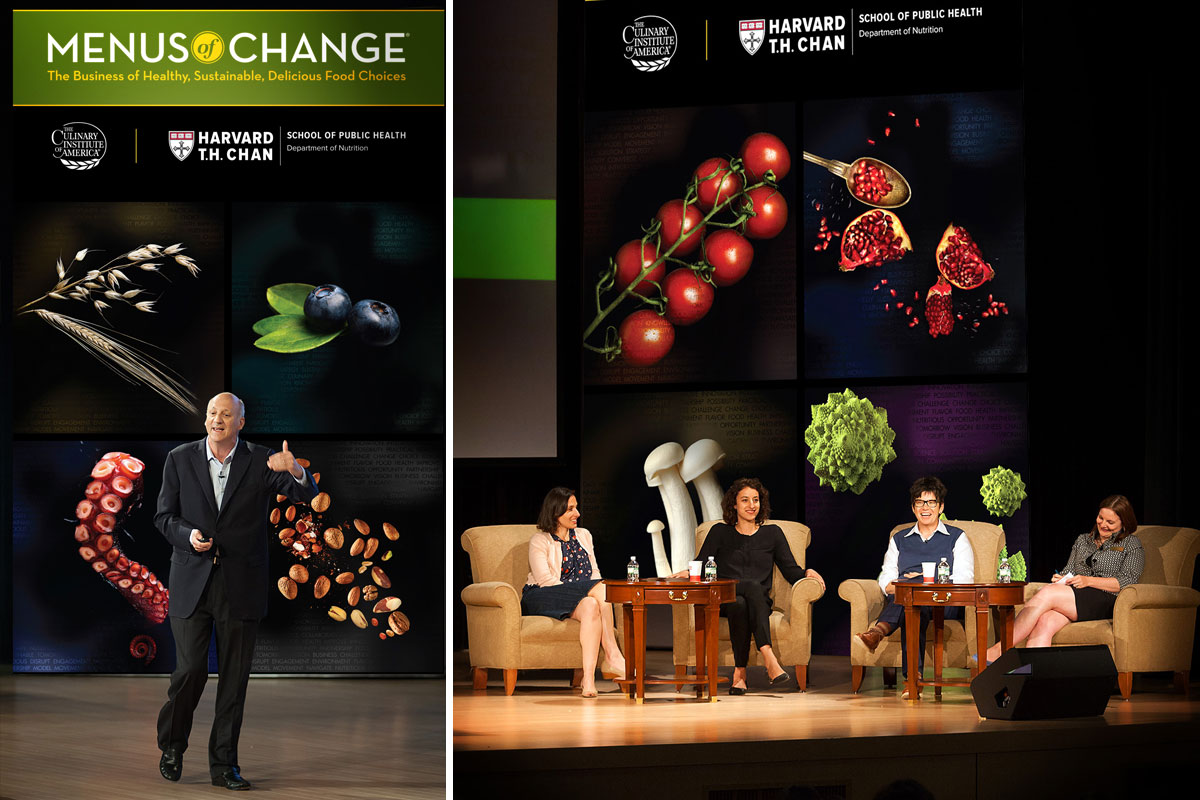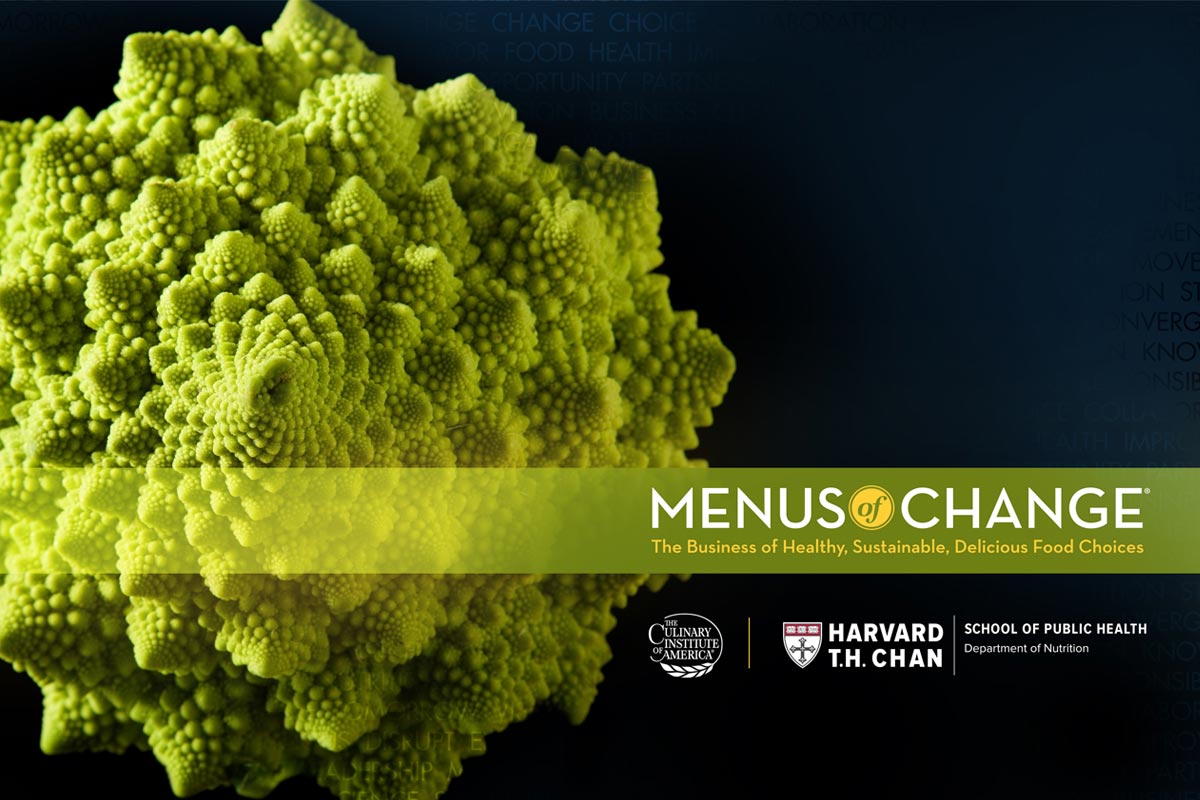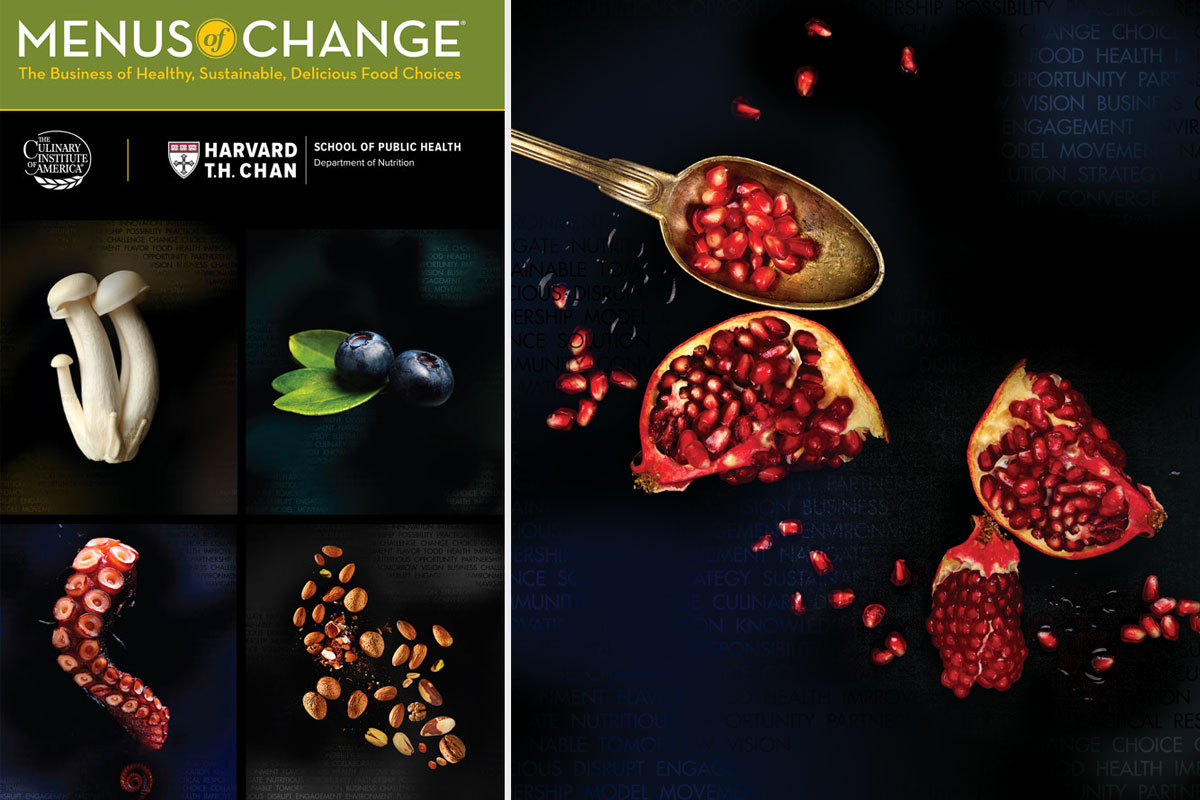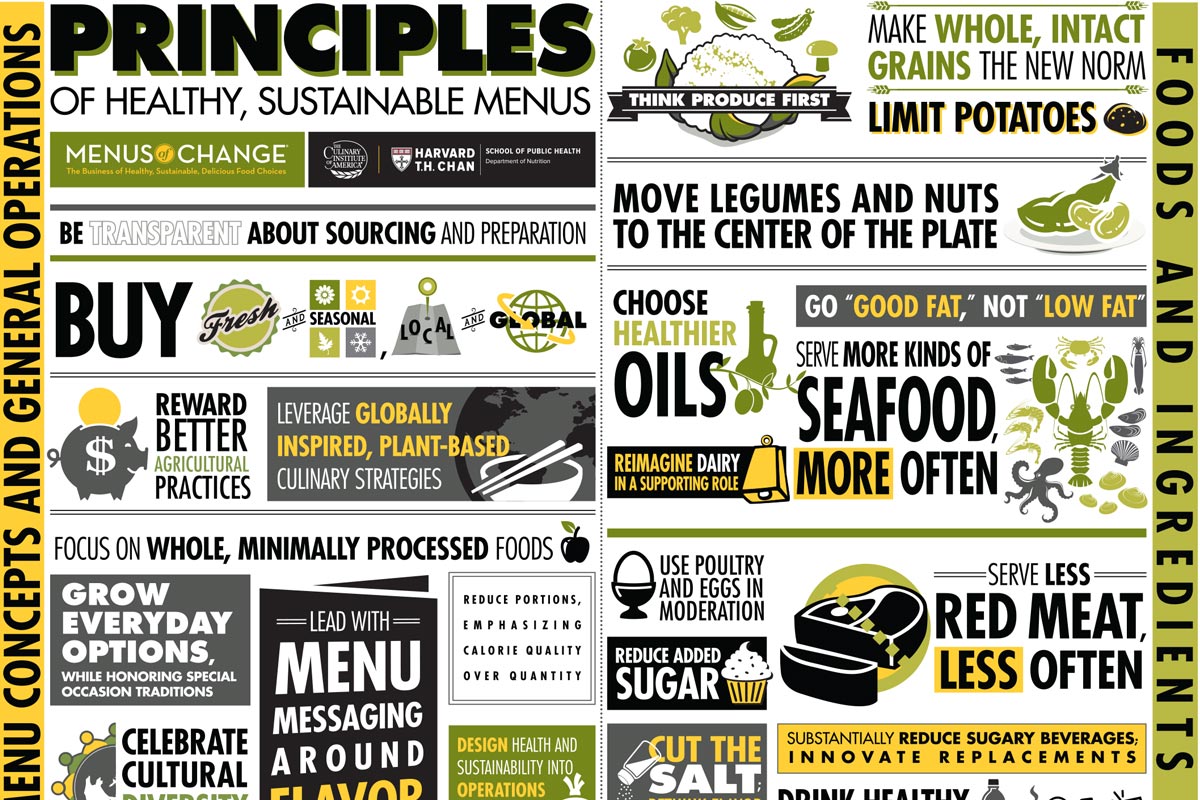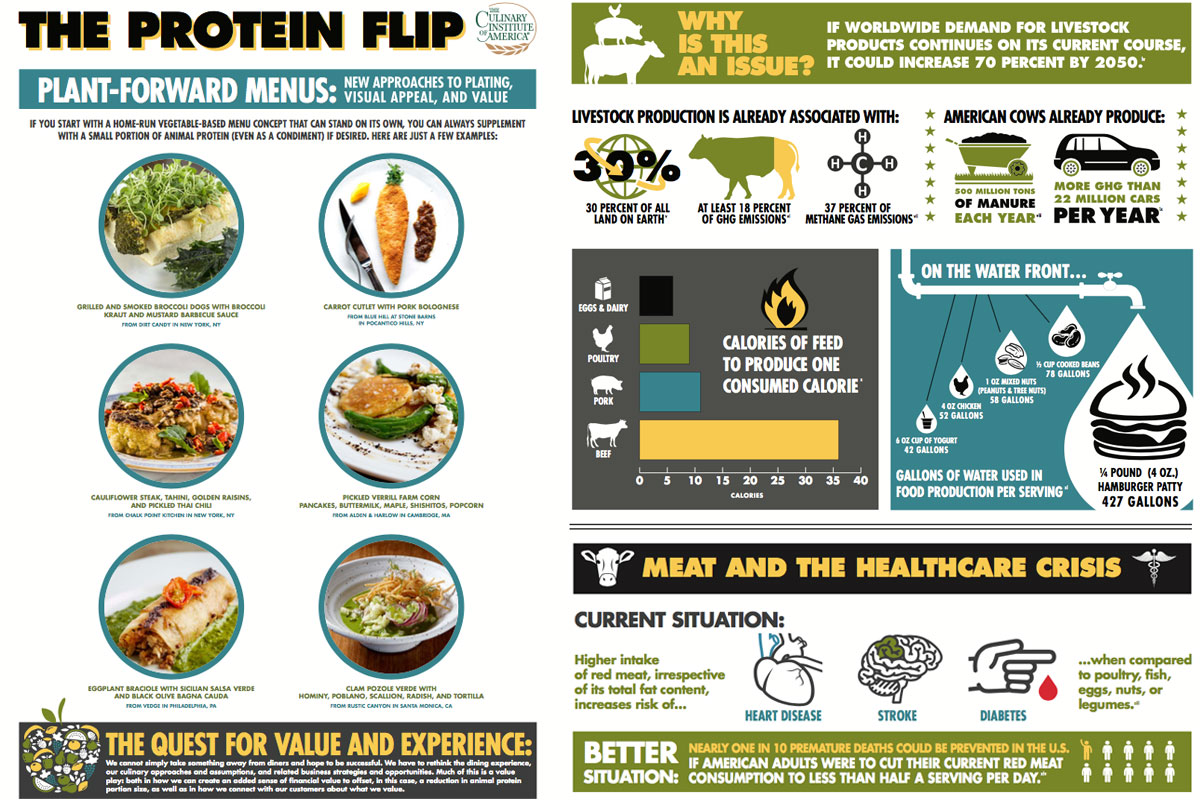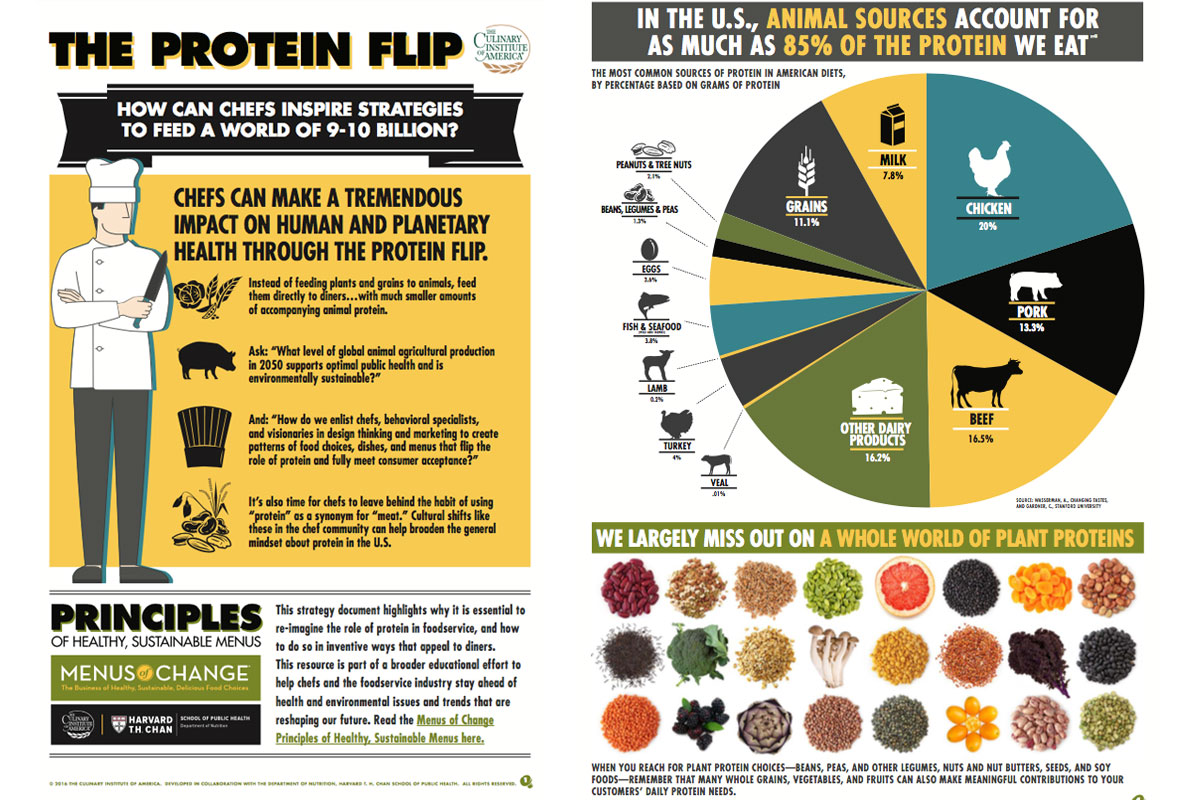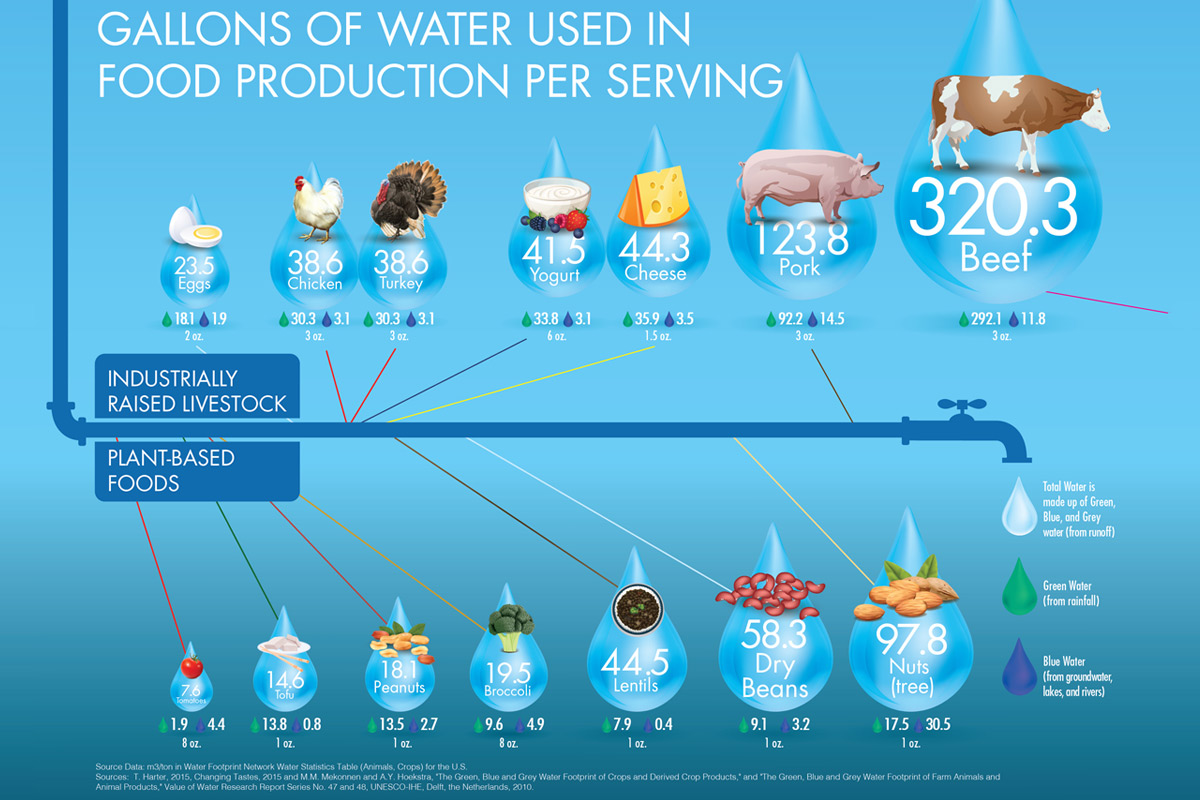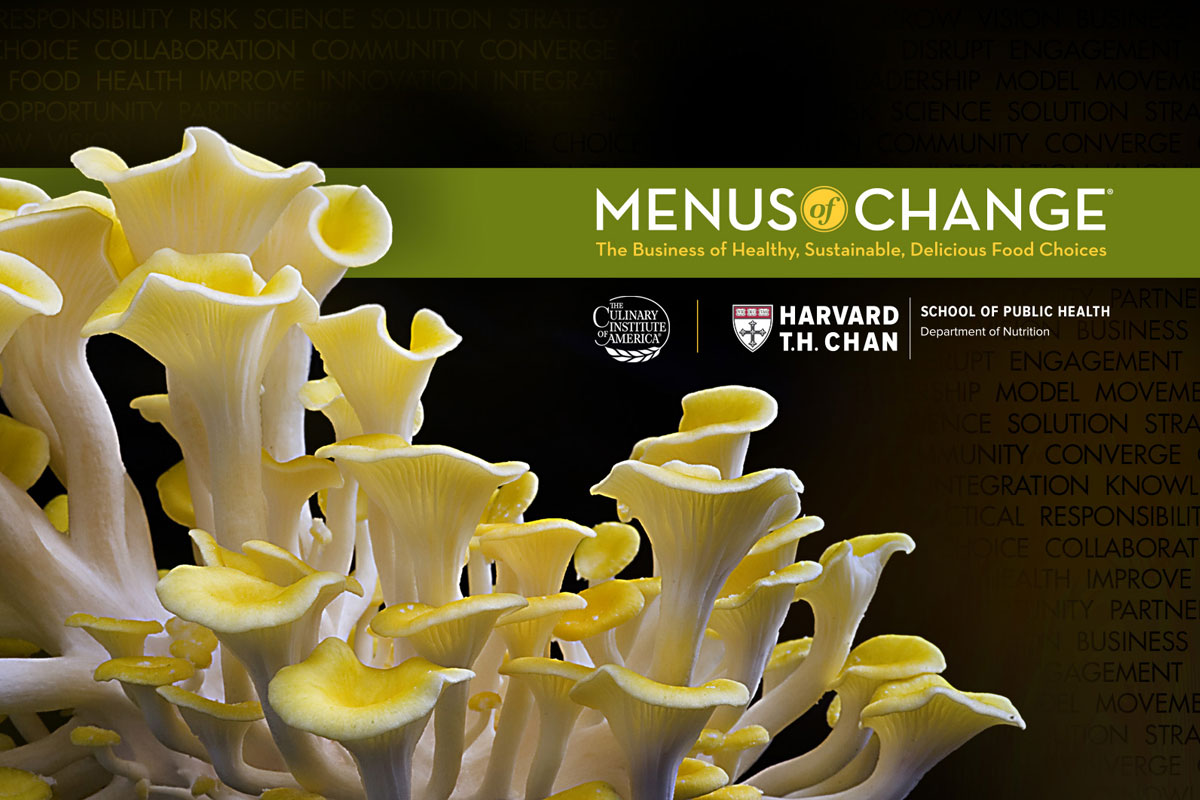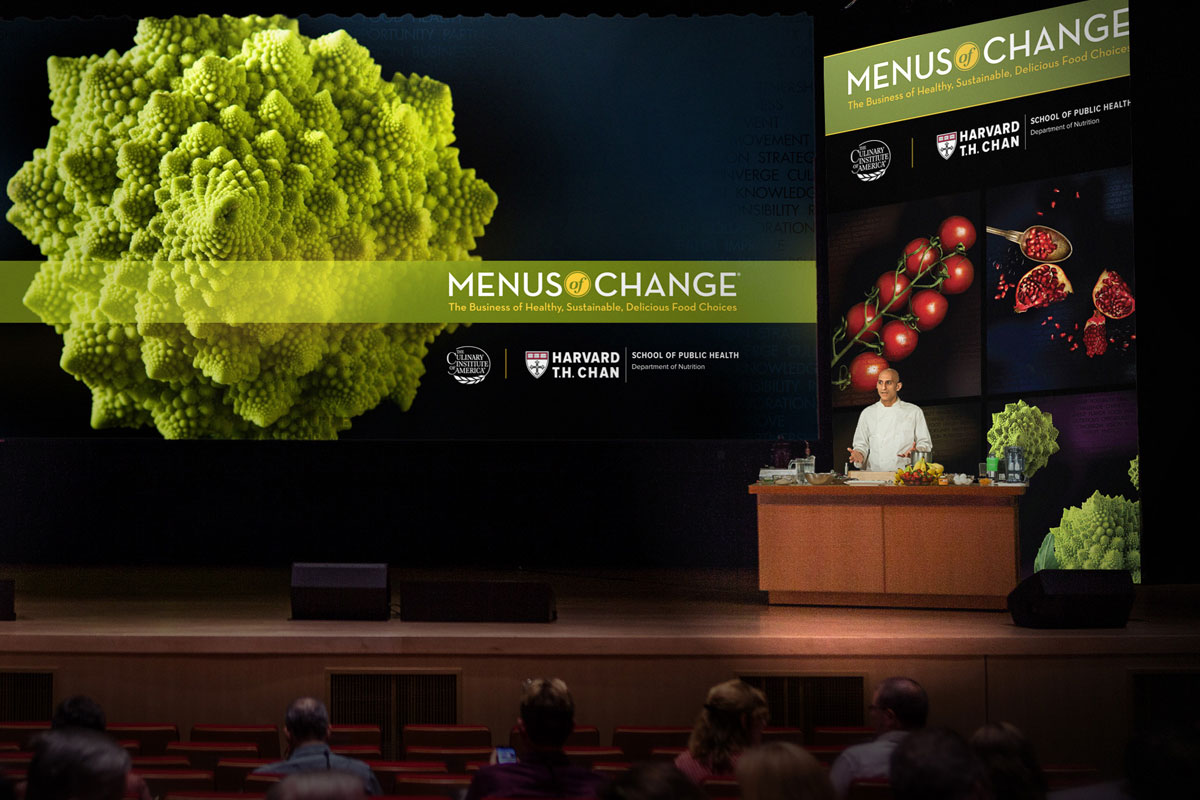 A Menu of Change for Everyone
Offering a design that matches the gravitas of the conference posed a particular challenge. As a major educational platform, the Menus of Change conference needed a powerful brand identity to inspire action. Moody imagery combined with approachable and actionable graphics set the stage for this initiative. 
Principles of Healthy, Sustainable Menus
The Menus of Change conference also needed to communicate a set of "Principles of Healthy, Sustainable Menus." These principles serve as a platform for those in the food industry to create more effective dishes and still remain profitable.  J Wright Design developed this illustrative solution to a potentially bland subject matter. This infographic, the cornerstone of the conference, was printed poster size for the attendees and distributed digitally worldwide.